Synthesize Data
Adapt Edge combines primary and secondary information to search for and identify patterns in available data. Results of synthesized data helps you better view your competitive and industry environment. And Adapt Edge doesn't stop there - it also helps you identify product trends or industry developments that will improve your bottom line. Right here, right now.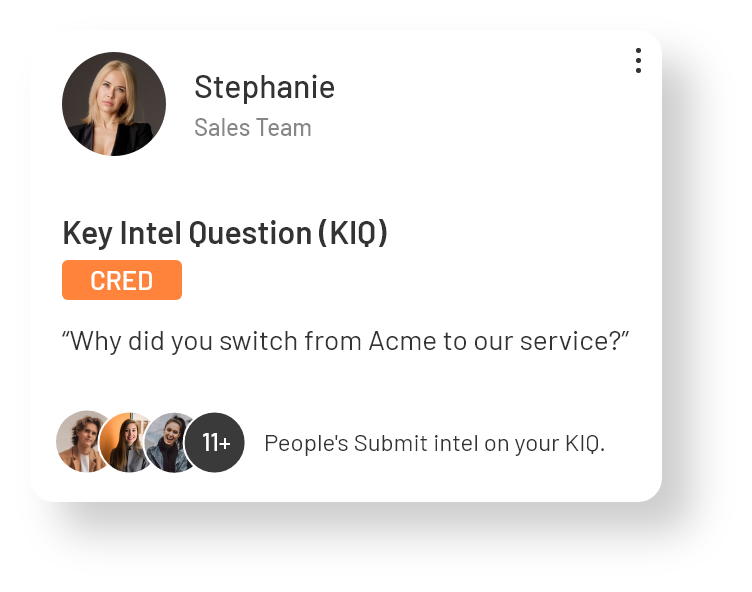 Analyze findings
Analytic processes and personnel then interpret these results into formal findings, which display what is happening in a company or industry with enriched fidelity. These finding address YOUR specific requirements and are curated to bring clarity to the most pressing problems, issues or opportunities you face.
Generate reports
Adapt Edge assists in the production of written and graphic-based deliverables displaying analyzed findings. These findings include recommended actions for specific stakeholders.
Findings are
(a) impactful, (b) measurable, and (c) sequenced to optimize your company's success.
The result:
Better, more deliberate decisions by productive personnel?

Improved insightful optics?

Overall ability to predict when, where and how to take that next crucial step?
Disseminate Intelligence
Next, reports are circulated to those managers and employers who benefit from clear market insight to support strategic and tactical decision making. Why disseminate the reports far and wide? To keep your staff and strategic decision makers in lockstep towards your company's continued success.Ensuring everyone is on the same page has another added benefit – it allows the cycle to work again and again.
Uniform Integration Distinguishes AdaptQ and AdaptEdge
From Other CI Systems
Supply leadership and staff with seamless deliverables that assimilate human-enabled intelligence, subscription service data and online information into one all-inclusive package.
The proof is not in the pudding, it's in the product. With Adapt at your side we prepare your people to collect and produce intelligence that will transform your marketing tactics, strengthen your sales strategy and position your people, your leaders and your company to win business and close deals.
Enable your business growth objectives with Adapt Intelligence.

FAQ's
What is Competitive Intelligence?
At its core, competitive intelligence is an analytical function that serves to monitor and predict the plans, intentions, and activities of your external stakeholders, your market, and your industry. CI is a formal, systematic process used to transform bits and pieces of information into strategic and tactical knowledge to help you make critical decisions and meet business challenges head-on. It is the process of scrutinizing anything that helps your company beat its competition.
How will Adapt improve my bottom line?
Our processes and technology help you identify previously undiscovered revenue opportunities by leveraging an efficient intelligence collection program tailored to meet business objectives. Adapt's competitive intelligence process focuses on identifying cross-selling opportunities, white space, and new market opportunities.
Who benefits from Adapt's services?
Adapt's competitive intelligence technology is geared to help managers make critical business decisions in an efficient way. As a manager, you are faced with vital decisions on a daily basis. Adapt technology provides relevant, timely, and actionable data to support your business decisions. Data does not become actionable intelligence until it is aggregated, analyzed, and effectively presented. C-suite officers, as well as product, marketing, sales, customer service and business development managers benefit from vital, accurate, and focued intelligence to help support decision making activities.
Will Adapt help me keep my finger on the pulse of my market space?
Our technology enables you to monitor and predict the plans and intentions of the key players within your industry to stay ahead of competitive forces.
Collecting relevant intelligence on your competitors, customers, suppliers, partners, and vendors enables timely and accurate predictive analysis and bolsters your ability to prepare and respond to business threats.
It allows you to better anticipate rapidly changing customer needs in an evolving competitive environment.
How will Adapt help me retain and create more long standing customers?
Our proprietary intelligence cycle process leverages "voice of the customer" insight to drive business decisions. We formalize the process of collecting and actioning intelligence obtained from your most important external stakeholders – your clients! Contact us
Let us answer any questions, demonstrate our products, or help you maximize your business' potential!